WLPSZSTK14WH Pressure Seal Mailer - Z-Fold - White - 28lb MOCR Laser Bond Form Stock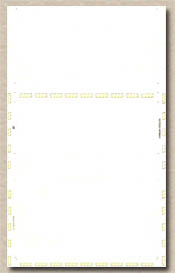 Click image to enlarge


P R O D U C T D E T A I L S
Product Info:
Z-Fold, 28lb, White MOCR laser Pressure Seal bond form stock.
This is the regular Z-Fold form paper.
** This form can be imprinted with your information to fit your computer program layout.
Call customer service for detail requirements if you would like these imprinted.

P R O D U C T P R I C I N G
| | |
| --- | --- |
| | Parts |
| Quantity | 1 |
| 500 Sheets | 82.00 |
| 1000 Sheets | 120.00 |
| 2000 Sheets | 234.00 |
| 2500 Sheets | 259.00 |
| 3000 Sheets | 309.00 |
| 4000 Sheets | 414.00 |
| 5000 Sheets | 479.00 |
| 7500 Sheets | 673.00 |
| 10000 Sheets | 823.00 |
| 15000 Sheets | 1212.00 |
| 20000 Sheets | 1586.00 |
| 25000 Sheets | 1926.00 |
---