TF2298 Continuous 5498 Self-Mailer Tax Forms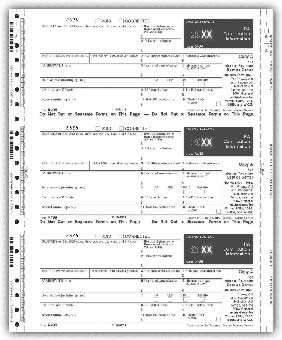 Click image to enlarge


P R O D U C T D E T A I L S
Product Info:
TF2298 Continuous 5498 Self-Mailer Tax Forms.
Use to report contributions (including rollover contributions) to any IRA, Roth conversions, Coverdell education savings account (ESA), and the fair market value of the account.
Dated.
Outside: Copy C.
Inside: Copy B.
Available in 2 or 3 part.
P R O D U C T P R I C I N G
Parts
Quantity
2
3
25 Sets
22.00
27.00
50 Sets
36.00
46.00
100 Sets
54.00
60.00
200 Sets
89.00
95.00
300 Sets
112.00
117.00
400 Sets
139.00
148.00
500 Sets
164.00
180.00
750 Sets
248.00
253.00
1000 Sets
328.00
296.00
2000 Sets
643.00
562.00
3000 Sets
965.00
811.00
4000 Sets
1281.00
1079.00
5000 Sets
1602.00
1310.00
---