DF308 Service Order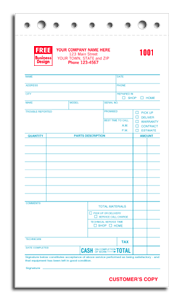 Click image to enlarge


P R O D U C T D E T A I L S
Product Size:
4 1/4" x 7"
Product Info:
Service Order.
Includes preprinted heading in red ink and check boxes that capture all the details you need.
There an area for you to list any additional "Comments" concerning the service performed.
** Your heading imprint will be in Red ink only.
P R O D U C T P R I C I N G
Parts
Quantity
2
3
500
132.50
158.10
1000
175.90
215.50
2000
303.60
391.30
4000
471.20
646.90
---