DF12663 Laser/Inkjet Permanent Pricing Labels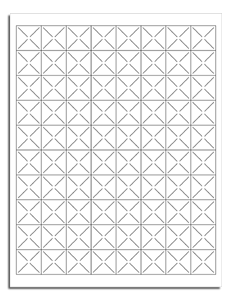 Click image to enlarge


P R O D U C T D E T A I L S
Product Size:
1" x 1"
Product Info:
Save time! Use neat labels for pricing all your merchandise.
With tamper resistant slits.
Removable adhesive.
80 labels per sheet, 8 labels across.
Resists curling and jamming.
50# paper.
Product construction: Sheet.
P R O D U C T P R I C I N G
| | |
| --- | --- |
| | Parts |
| Quantity | 1 |
| 100 Sheets | 53.60 |
| 200 Sheets | 100.70 |
| 300 Sheets | 132.00 |
| 400 Sheets | 168.70 |
| 500 Sheets | 208.90 |
| 600 Sheets | 248.20 |
| 700 Sheets | 276.80 |
| 800 Sheets | 325.10 |
| 900 Sheets | 364.30 |
| 1000 Sheets | 401.10 |
| 1100 Sheets | 441.30 |
| 1200 Sheets | 478.00 |
| 1300 Sheets | 517.20 |
| 1400 Sheets | 549.80 |
| 1500 Sheets | 586.30 |
| 1600 Sheets | 611.10 |
| 1700 Sheets | 654.20 |
| 1800 Sheets | 696.00 |
| 1900 Sheets | 733.90 |
| 2000 Sheets | 826.70 |
---